uMarketingSuite partners know why
Start empowering your clients today!
We've been working for more than one year now on the uMarketingSuite and we truly believe that it's a really robust product now. Our first dreams are realized, we have a stable platform and a steady release train. So now it's time to find partners to bring the uMarketingSuite to the next level.
From October 1st 2020 we're offering a partnership model for every agency that wants to contribute to the future of uMarketingSuite.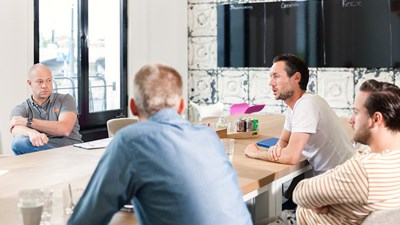 Why would you partner up?
It's our goal to make the uMarketingSuite a sustainable product. It's cool now, but let's make sure that we can keep developing it to even better product. To do this we're looking for partners that want to contribute to the sustainability of the product with financial support, but also with their knowledge of the uMarketingsuite.
We want your ideas to make the product even better! But we want to do that in a way where we give priority to the ideas of our partners
What do I get out of that?
You will have direct access to the uMarketingSuite team. We can help you making your plans concrete, answer questions and help you out with pitches for your clients
You get direct access to all our partner marketing material that will help you selling it to your customer and implementing it in the best way
You will get listed as uMarketingSuite partner on our website.
You can generate unlimited demo- & dev-licenses so you can showcase it on each of your websites
An unlimited amount of uMarketingSuite stickers to pimp your laptop
You get discounts on the listprices

On license 1 – 3: 10% discount on the listprice
On license 4 – 7: 15% discount on the listprice
On license 8+ : 20%: discount on the listprice