Athlon received 6 times as many leads through personalization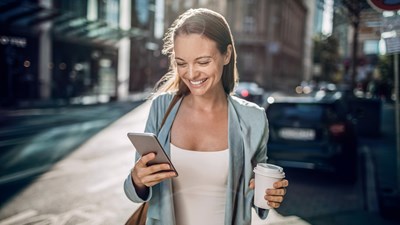 Know your audience
The mobility landscape is changing rapidly. Customers and potential leads, face challenges like 'working from home due to Covid' and 'transforming their lease fleet into EV'. This makes it more and more important for Athlon International to stay relevant. This means that Athlon has to keep track of the interests of their audience.
Besides a wide variety of challenges, Athlon also has to cope with the different (job) roles of the visitors. Based upon ones role, one may look and think different about the challenges ahead. This information was transformed into Athlon's new digital strategy.
Content funneling
Different social media posts led to landing pages which were personalized based upon the referred post and upon ones interest gathered during previous visits. During the rest of the visit, visitors were presented matching content and call-to-actions. 
"uMarketingSuite made it really easy to actually do where every marketer is dreaming of"
Within these content funnels the website also acted upon made conversions. Downloading a specific whitepaper led to the recommendation of more detailed articles about the same topic. Reading these articles led to a get-in-touch form.
Increased conversion
The results and flows where constantly monitored and improved. All these efforts resulted in 6 times more leads than before. Being relevant pays off!