24% more sales through Personalization by our partner Frontis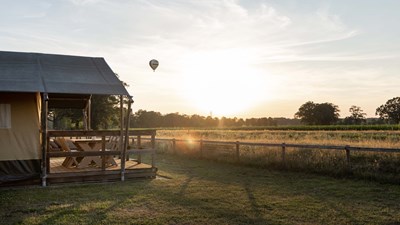 The 5-star holiday park 'De Twee Bruggen', located in the east of The Netherlands, is always open for innovation and improvements. Also for their website detweebruggen.nl. And that's where our partner Frontis took the lead. The challenge was to attract more sales and so more families to the holiday park during very competitive holiday seasons throughout the year.
Visitors are already attracted to the website by making use of social media posts, SEA, SEO or other media. It is all about making the right impact and being super relevant during this online visit. uMarketingSuite was already tracking a lot of usefull behavioral data of the visitor out-of-the-box. Frontis extended this data with CRM and booking system information. By doing so, a complete image of the visitor is created. The preferred period of stay, the desired accommodation, the season, the family composition, the transport are all accounted for and available in the uMarketingSuite Profile.
This profile data is being used to serve personalized content. Thinking of a summer stay with children during school holiday? The website will change the content telling you that the swimming pool is open all summer. The restaurant offers the best diner for the whole family. A lot of interesting things to see for the entire family in the surrounding of the holiday park. All this content is shown in text, image and even video. Planning for a stay during winter? Also possible; enjoy the preheated swiming pool, fire up the fireplace in your accommodation, enjoy fantastic meals in the restaurant, visit a cosy winter market in a small town nearby.
The website now even gives suggestions for activities during your potential stay. And that's how you make impact by showing the right content for the right audience. Sales was (and still is) increased by 24%.