Why uMarketingSuite is the best Umbraco package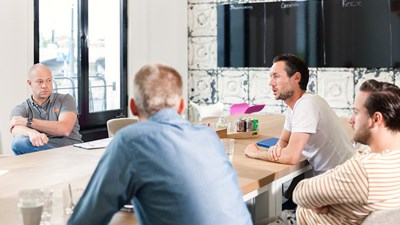 With uMarketingSuite you fully integrate personalization, A/B testing, 360 degrees profiling and digital analytics all together in one package into your Umbraco CMS. Based on features including content scoring, campaigns, read content, referral and more, the customer sees the pages that are relevant for him. It gives him a personalized experience. At the same time you collect valuable data about this visitor that you can analyze with Umbraco analytics and use in the future.
Marketing tools for Umbraco
As you can see, uMarketingSuite gives you marketing tools for Umbraco to optimize your visitor's experience. And we haven't even mentioned the foremost benefit of uMarketingSuite: you no longer have to fumble with external tooling anymore. All you need for your personalized website you will find under one roof.
You can install this Umbraco package simply if you have your website running on Umbraco 8 or higher. Once you buy the license and download uMarketingSuite the installation takes ten minutes time max.  Once the package is installed you can start personalizing your content and experiment with A/B tests. When you uninstall the package, you still got your Umbraco website as it was. "That's the power of our system", says Leon de Wildt, co-owner of uMarketingSuite. "It feels native Umbraco and is very easy to understand. We see users get started within seconds with personalization. "
Unique package
uMarketingSuite is the best Umbraco package not only because it brings it all together, but also because there is no other package that does the same. That makes uMarketingSuite unique. There's no other competitor that integrates such a complete package in Umbraco like uMarketingSuite does.
"If you're searching for an all in one Umbraco package for personalization, A/B testing, 360 degrees profiling and digital analytics, uMarketingSuite ticks all the boxes", says De Wildt. "It's easy to work with, clean and completely native Umbraco. That makes uMarketingSuite the best Umbraco package when it comes to personalization, A/B testing and profiling."
5 facts of uMarketingSuite
🎉 uMarketingSuite is been downloaded more than 17.000 times 
🏆 Best holistic package award by Umbraco 2021
🤝 Umbraco itself is working with uMarketingSuite too
⭐ uMarketingSuite works with Umbraco 8 or higher
💪 uMarketingSuite is the only all in one marketing toolbox for Umbraco