Product update summer 2021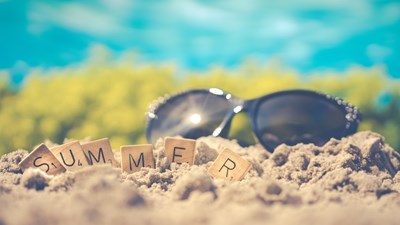 In the latest releases we have introduced Campaigns in Analytics, Segments and Content scoring. Also video & form events tracking and we have introduced the NOT option in segments. Next to that we have opened up the uMarketingSuite interface for integration with external customer data platforms like CRM platforms.
Don't want to wait? Go to Our Umbraco or install the package via NuGet.
Campaign Analytics
Every marketeer is familiar with the UTM (Urchin Tracking Module) parameters from Google Analytics and the insights this will provide in the Campaign module of Google Analytics. In the latest version of uMarketingSuite this is also available. You can go to Analytics -> Campaigns and get direct insights in the running campaigns.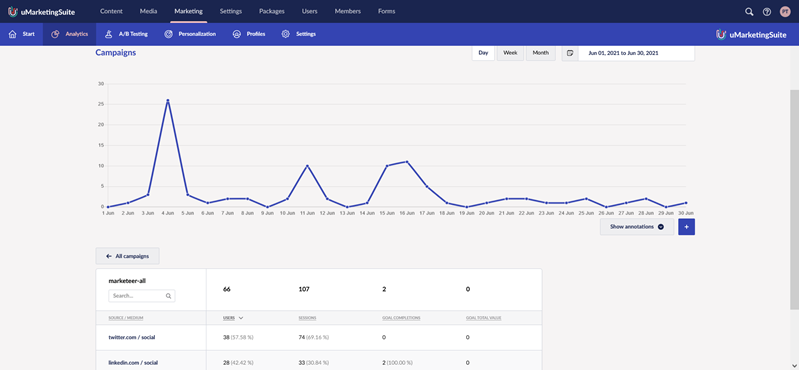 Campaigns in Segments
Do you want to personalize content based on your running campaigns? Use the new segment parameter Campaigns and personalize content based on your campaign, source, term, content or medium. You can also include data ranges, in this session, in the last x days etc. and it is possible to include or exclude parameters or filter them by regular expressions.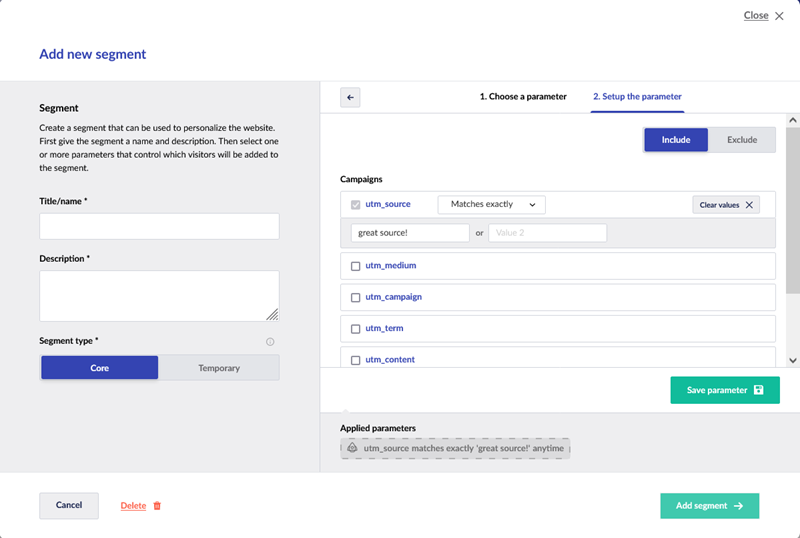 Segment based content scoring
In this new section (Personalization -> Campaign Scoring) you can score campaigns, based on UTM parameters. You can group several campaigns in a campaign group. The groups can be scored against your customer journeys and personas.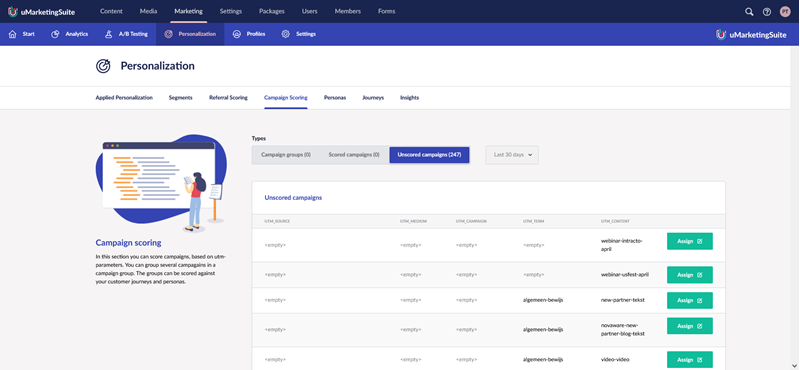 Video tracking
Curious if your visitors will watch videos on your site? And if they watch, do they pause or seek? With the new Video Analytics it is easy to get insights in this behavior. We support all major video platforms and self hosted videos!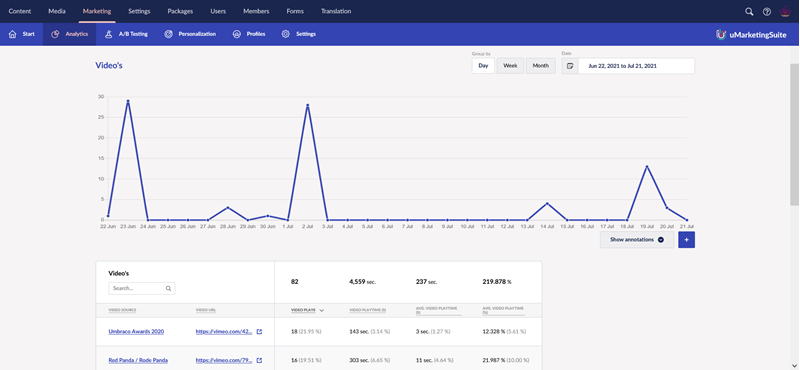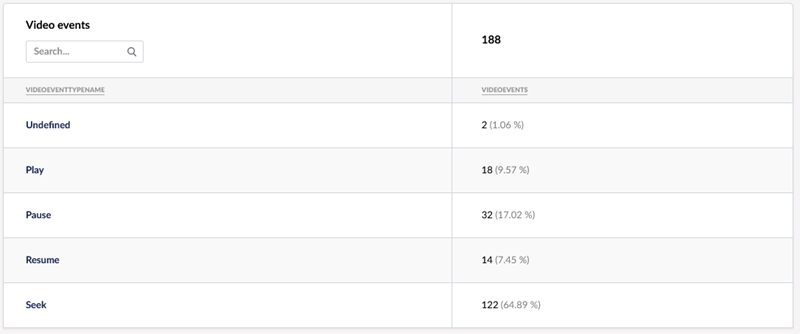 Forms tracking
How is the conversion of your forms? Why are visitor abandoning the submittal of your forms? Which error message do the see? To actually see this you should use the new Forms Analytics it will give you deep insights in your forms on field level.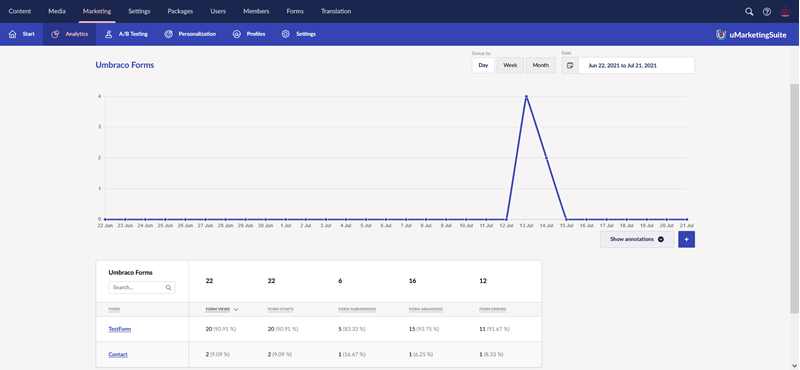 We currently only support Umbraco Forms.
The NOT option in Segments
It is now possible to include or exclude certain segment parameters. For example you would like to include all visitor that are not on a desktop device as you see in the example below. The NOT option is available for all segment parameters.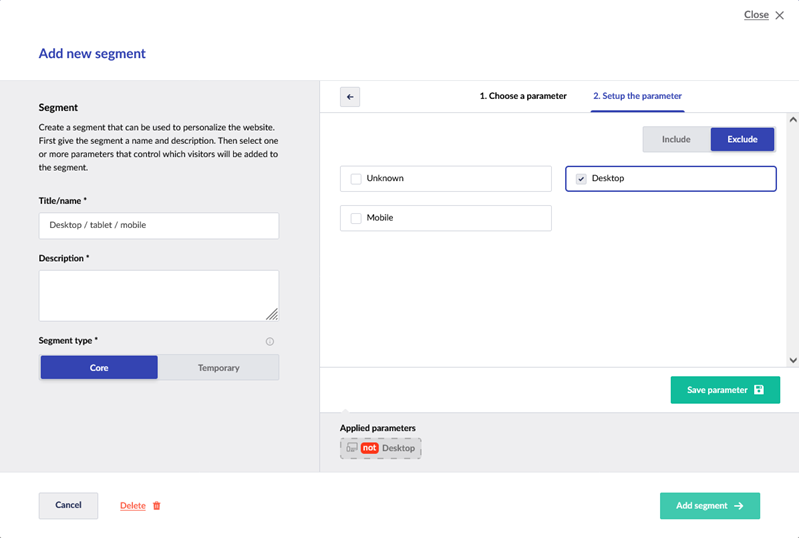 External customer data integration
Your system may associate a uMarketingSuite visitor with other data that comes from some external system such as a CRM platform. uMarketingSuite does not provide a built-in way to add additional data to a profile but you can store the data in any format and in any way you want. If this external data is also to be used in a custom segment you write the data access yourself in the custom segment code. Curious how to do this, check it out over here!
The next step is to visualize this external data alongside the uMarketingSuite profile in the back-office. How to setup such a component you can read on our documentation website.
When this component is registered a new tab will be rendered in the Profiles section when viewing profile details which will render the custom component that was provided and gets passed the uMarketingSuite visitor id.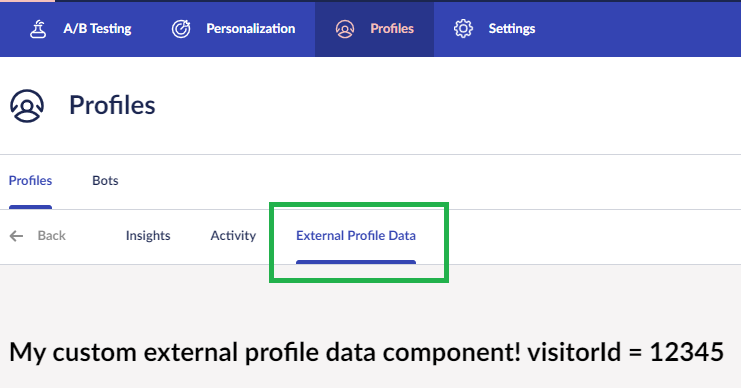 Bugfixes / improvements
Loading segments gives time-out
Improved database query handling
License check sometimes slow
Improved detection of SQL column store functionality
Other small improvements and bug fixes
If you find any bugs? Please report them to us on Github: https://github.com/uMarketingSolutions/uMarketingSuite
Obtaining a license
Check out our pricing page on uMarketingSuite.com for a complete overview of the available bundles and pricing. Interested in becoming a uMarketingSuite partner with a lot of partner benefits? Go to our partner page.
What is next?
In the next sprint we will be working on:
Performance optimizations
Heatmaps
Analytics statistics refinement
uMarketingSuite 2.0 alpha (Umbraco 9 support)