Product update: Lightning fast reporting is here!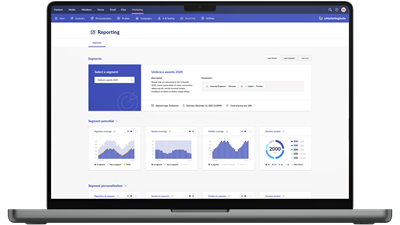 Date: July 2023
After months of testing and optimizing the 1.22 final release is here. In this release we added Reporting for Personalization and we changed the way we handle the data storage of Analytics.

Curious about the latest uMarketingSuite version? Install the latest package via NuGet.
Measure the performance of your personalization
Explore marketing success with uMarketingSuite's revolutionary new feature: ready-to-use reports. Experience an entirely new perspective on the effectiveness and return on investment (ROI) of personalization. Harness the potential of your personalization segments and objectives while gaining valuable insights like never before.
Our all-inclusive reports offer precise and unambiguous insights into the influence of your personalized marketing endeavors. Now, you can accurately assess performance against your predetermined goals. Uncover the personalization techniques that deeply resonate with specific segments and acquire a profound comprehension of the customer journey.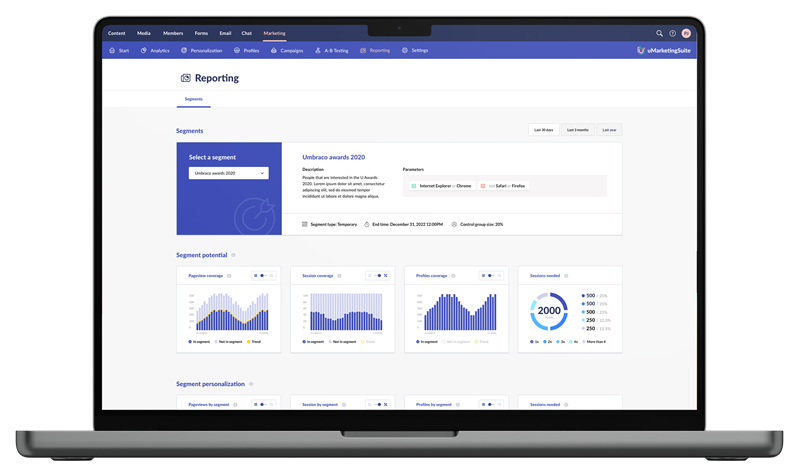 Read more about it in our Product Update of May where we introduce our 1.22 Release Candidate.
Reporting for Analytics
We've made a big improvement to how Analytics data is stored. Our advanced data storage technology has transformed uMarketingSuite, boosting its speed and scalability. This means you can easily manage huge data sets without any negative impact on the reporting performance.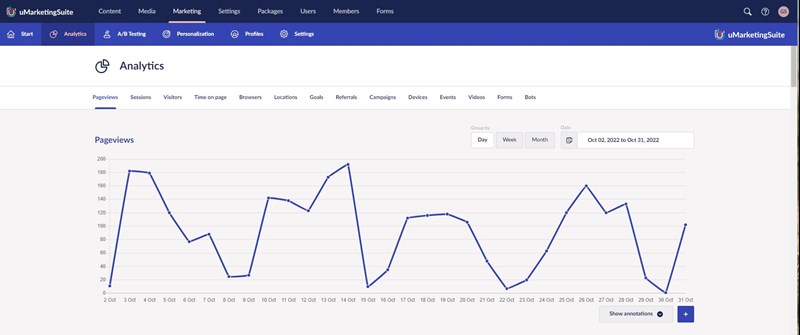 Read more about it in our Product Update of May where we introduce our 1.22 Release Candidate.
Additional remarks
By default at 04:00 (configurable) the application data copy reporting job will run.

This will take approx. 1 min. with approx. 500.000 pageviews in total.
This will take approx. 10 min. with approx. 5.000.000 pageviews in total.
It could slow down the general performance of the platform during the run of the reporting job.

The database size will grow 30% - 100% depending on the volume of data, make sure there is enough (disk)space for the database to grow.
In the date picker in Analytics "Today"  is no longer available.
To increase general performance you can remove all bot traffic from the uMarketingSuite database. Please contact us.
If you have questions about this release, please let us know!
If you find any bugs? Please report them to us on Github: https://github.com/uMarketingSolutions/uMarketingSuite
Do you want to know more?
Book your uMarketingSuite demo here! or contact us
Obtaining a license
Check out our pricing page on uMarketingSuite.com for a complete overview of the available bundles and pricing. Interested in becoming a uMarketingSuite partner with a lot of partner benefits? Go to our partner page.
What is next?
Headless support
Profile exporter
Search word overview for analytics
Reporting API
Curious what was previously added?