Another Umbraco Platinum partner has joined uMarketingSuite as partner!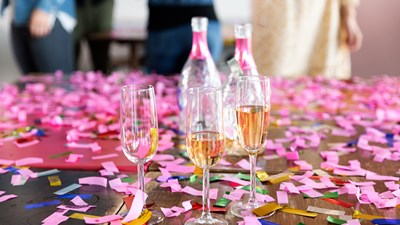 Cantarus, a large Platinum Umbraco Partner with offices in Manchester and London, has joined the partner network of uMarketingSuite!  Since 2003, Cantarus has developed itself and as a full-service agency, clients are completely unburdened.
World-class level
With a Net Promoter Score of +82, Cantarus scores well above the industry average. This score even ensures that their customers rate their work at a world-class level. This shows that Cantarus belongs to the absolute top! As an Umbraco Platinum partner, they have all the knowledge and skills needed to deliver the best Umbraco projects.
As a full-service agency, clients don't have to worry about projects. From design to development and hosting, Cantarus can do it all! Over the years, they have built up a strong network of partners, and uMarketingSuite is now one of them.
Unburden customers
With uMarketingSuite, Cantarus wants to be able to unburden its customers even further. Personalization and A/B testing can be set up within minutes, and Cantarus is the go-to party that can support this.  With uMarketingSuite, Cantarus takes their projects to the next level.
It's important to keep celebrating all the successes, so that's why we're also celebrating Cantarus joining uMarketingSuite as the newest partner.  Our partners are the parties that perfectly support you in implementing uMarketingSuite.  Do you want to get the most out of your Umbraco platform? Do not wait and contact one of our partners.
Want to become a partner?
uMarketingSuite is a set of diverse features that together form a full marketing suite for the Umbraco platform. These features have been integrated with each other seamlessly so that they offer indispensable aid to a marketer. The features use existing Umbraco concepts where ever possible. They are all accessible directly from the Marketing section within your Umbraco installation, and several sections will also be available as content apps on your Umbraco nodes.
Starting with uMarketingSuite?
Feel free to contact us by sending an email to contact@umarketingsuite.com or book your free demo. If you want to start optimizing your conversion, sign up for a license!
Stay informed of the latest developments
Are you curious about the developments of uMarketingSuite or other interesting topics
that play a role in online marketing? Sign up for our newsletter and stay up to date!