Blend Interactive joines uMarketingSuite as the first US partner!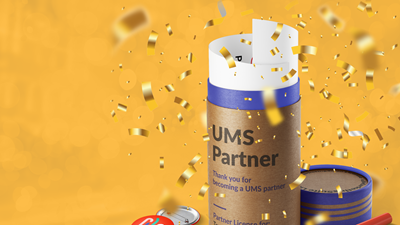 We are proud to announce that uMarketingSuite has taken its first steps into the US! Meet our new partner Blend Interactive; a web design firm that combines technical expertise with thoughtful creative and complex design and content.  Blend Interactive, is located in Sioux Falls, South Dakota. They proudly bring a little of that Midwestern charm to every project.
"At Blend, we pride ourselves on delivering the best possible solutions for our clients. uMarketingSuite helps us bring best-in-class marketing tools to our clients' Umbraco solutions. We're excited to be the first North American partner and we look forward to working to teach the U.S. what's possible." - Joe Kepley, Blend Founder & CTO
Blend Interactive has an inner drive to advance our disciplines and industry and being a part of this rapidly growing community. As a partner of uMarketingSuite they have a unique asset to differentiate and advance in the US market.
Umbraco's easy-to-use CMS combined with the uMarketingSuite all-in-one toolbox really adds value to organizations with a people-centric focus. And that's exactly what drives Blend Interactive; being a partner to bring out the best of worlds in web design and content together. It's thrilling to experience that more and more agencies around the globe are servicing their clients in their need to personalize content on their websites and platforms in a data-driven way.
Get the most out of uMarketingSuite
We, at uMarketingSuite, celebrate every new partner that's joining in. Partners of uMarketingSuite are the parties who know best how to implement the tool. So if you want to get the most out of the uMarketingSuite, don't hesitate to contact a uMarketingSuite partner. We have complete trust in all of our partners and we strongly encourage any company to let one of our partners implement the all in one uMarketingSuite for you!
Want to become a partner?
uMarketingSuite is a set of diverse features that together form a full marketing suite for the Umbraco platform. These features have been integrated with each other seamlessly so that they offer indispensable aid to a marketeer. The features use existing Umbraco concepts where ever possible. They are all accessible directly from the Marketing section within your Umbraco installation and several sections will also be available as content apps on your Umbraco nodes. Here you can find the benefits of being an uMarketingSuite partner.
Get in touch
Feel free to contact us by sending an email to email. We appreciate your effort and are always in the mood to tell, explain and show you more!