Another partner has joined uMarketingSuite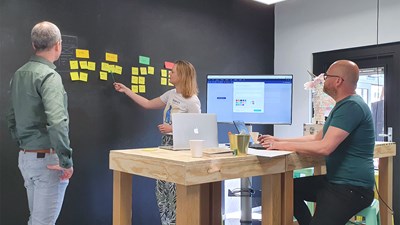 Proudly we announce that another Umbraco Gold partner has joined the uMarketingSuite as well. Novaware underlines the fact that the simple to use CMS of  Umbraco combined with the uMarketingSuite all-in-one toolbox for marketers really adds value to organizations with a human centered focus.
And Novaware knows, because they've trained a lot of Umbraco users in how to get the most out of an Umbraco website, using an end-user point of view. uMarketingSuite is one year old at this moment and we truly believe that it's a really robust product now, off course we keep developing and improving. Novaware, situated in Zwolle, The Netherlands always seeks for the question behind the question. By creating online solutions helping their clients to make the world a little better. They believe that entrepreneurship and a better world go together very well.
"Every company has the potential to create value and to make the world a bit nicer. That is why we help companies and organizations that want to make a difference. Just like us; that is our goal."
The reason for uMarketingSuite?
According to Leonard van der Plas, digital strategy advisor at Novaware, it is great to have found a toolbox that has everything you need integrated into one website, including GDPR compliant data. "And with Umbraco in our company's DNA combined with the marketing automation package of uMarketingSuite we are convinced to offer the perfect 1-on-1 solution." Novaware also likes the fact that with uMarketingSuite you're able to acquire all insights about what's happening on your website in order to create personalized content, customer segments and personas. "It's all about human centered design, led by the customers' need, not about what you want to send. And because we are a huge Umbraco fan and we believe in uMarketingSuite we're going to actively inform our clients about this new toolbox and off course we're going to implement it as well for both our corporate and recruitment website." - Leonard van der Plas.
"It's all about human centered design, led by the customers' need, not about what you want to send."
Get the most out of uMarketingSuite
We, at uMarketingSuite, celebrate every new partner that's joining in. Partners of uMarketingSuite are the parties who know best how to implement the tool. So if you want to get the most out of the uMarketingSuite, don't hesitate to contact a uMarketingSuite partner. We have complete trust in all of our partners and we strongly encourage any company to let one of our partners implement the all in one uMarketingSuite for you!
Want to become a partner?
uMarketingSuite is a set of diverse features that together form a full marketing suite for the Umbraco platform. These features have been integrated with each other seamlessly so that they offer indispensable aid to a marketeer. The features use existing Umbraco concepts where ever possible. They are all accessible directly from the Marketing section within your Umbraco installation and several sections will also be available as content apps on your Umbraco nodes.
Get in touch
Feel free to contact us by sending an email to contact@umarketingsuite.com. We appreciate your effort and are always in the mood to tell, explain and show you more!