A conversation with our partner Joe Kepley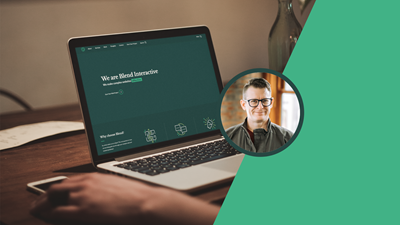 At uMarketingSuite, we're always thrilled to hear from satisfied customers who have experienced the true value of our integrated marketing solution. Joe Kepley, Founder and CTO of Blend Interactive, a web strategy, design, and development shop, recently shared his insights on how our tool has revolutionized their marketing efforts. Let's delve into the conversation:



Q: Joe, can you tell us why uMarketingSuite has been a perfect fit for your Umbraco product?
Joe: Absolutely! uMarketingSuite seamlessly integrates with Umbraco, making it incredibly user-friendly. Unlike other solutions, there's no need to navigate between different software or platforms. It's right there in your Umbraco back office. This is especially valuable for smaller teams, as it streamlines tasks and centralizes website management. You can access everything you need in one place.

Q: How has your experience been with uMarketingSuite so far?
Joe: We've been exceptionally pleased with the tool. We use it on our website, 'The Web Project Guide,' which is the online version of our book on website building. The tool has allowed us to target specific personas, tailor content accordingly, and gain valuable insights based on the sections of the book our readers engage with. It has also enhanced our marketing campaigns through personalization. Overall, our experience has been excellent.


Q: Can you share an interesting discovery or result you've achieved using uMarketingSuite?
Joe: Certainly. We also use Google Analytics, and we installed tracking events to compare data. We found that uMarketingSuite analytics picked up approximately 15 to 20 percent more users than Google Analytics alone. This is significant because some of those users might be sophisticated individuals who actively block Google Analytics trackers. It was an eye-opener for us, considering the rising trend of browser-based tracking blockers.


Q: How have you utilized the personalization feature within uMarketingSuite?
Joe: Personalization has been a game-changer for us. We've used it to offer special promotions and codes for specific mailing lists and events. Being able to change our homepage dynamically based on these criteria has been incredibly helpful.

''The value lies in having everything in one tool, one license, and one installation.'' - Joe Kepley
 
Q: In your opinion, what sets uMarketingSuite apart from other marketing tools?
Joe: uMarketingSuite is like a Swiss army knife—it combines the key elements of various marketing tools into one package. Without it, we'd likely need separate tools for A/B testing, personalization, and analytics. The value lies in having everything in one tool, one license, and one installation. It's all comprehensible and cohesive. This makes it an ideal choice for small teams, eliminating the need to juggle multiple tools and licenses.

Q: Could you share how becoming a uMarketingSuite partner has benefited your business?
Joe: Being the first U.S. company to embrace uMarketingSuite, a popular European solution, has been invaluable for us. It positions us as pioneers in the U.S. market. Moreover, we firmly believe in the importance of optimization, and uMarketingSuite allows us to offer these capabilities to our clients. Many of our clients are now considering Umbraco solutions because of the marketing features we include in our proposals. Having these options makes Umbraco a more attractive choice compared to a standard CMS.


Q: What, in your opinion, is the most significant advantage of uMarketingSuite for marketing teams?
Joe: The integrated nature of uMarketingSuite is a game-changer, particularly for marketing teams with limited resources. It simplifies training and streamlines the understanding of various tools. Many teams hesitate to dive into optimization because it can feel overwhelming.

In conclusion, Joe Kepley's experience with uMarketingSuite speaks volumes about the tool's effectiveness and versatility. It's clear that uMarketingSuite simplifies complex marketing tasks, enhances analytics, and empowers marketing teams, even those with limited resources, to achieve remarkable results.

Book a free demo today and experience the power of uMarketingSuite for yourself. Discover how uMarketingSuite can elevate your marketing game and take your digital presence to new heights. Don't miss out on this opportunity – schedule your demo now!