Product Update: November 2023 - Headless and more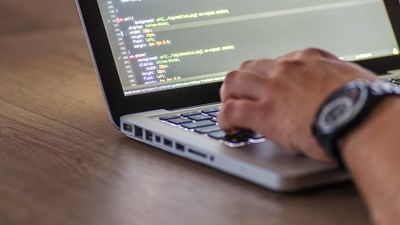 Date: November 2023
In the uMarketingSuite 1.25 release we support a headless setup using the Umbraco 12 Content API.
Curious about the latest uMarketingSuite version? Install the latest package via NuGet.
Headless
Exciting news! The latest version of our uMarketingSuite introduces a headless setup that will revolutionize your Umbraco experience. With the seamless integration of the uMarketingSuite Marketing functionality into a headless Umbraco setup, you can now take full advantage of the extended Umbraco Content Delivery API. Imagine the possibilities: Analytics, A/B testing, Personalization, and Profiling across a different set of front-ends, including mobile apps and other websites powered by the personalized content from Umbraco.
The headless functionality comes in a new optional package, uMarketingSuite.Headless, specially designed to effortlessly plug into the Umbraco 12.0+ Headless Content Delivery API and the newly provided uMarketingSuite Marketing API. By incorporating this package, you can use the potential of personalized content alongside your A/B tests and segmentation.
Ready to start? Learn more about the capabilities and seamless integration of the uMarketingSuite Headless setup by exploring the full documentation here.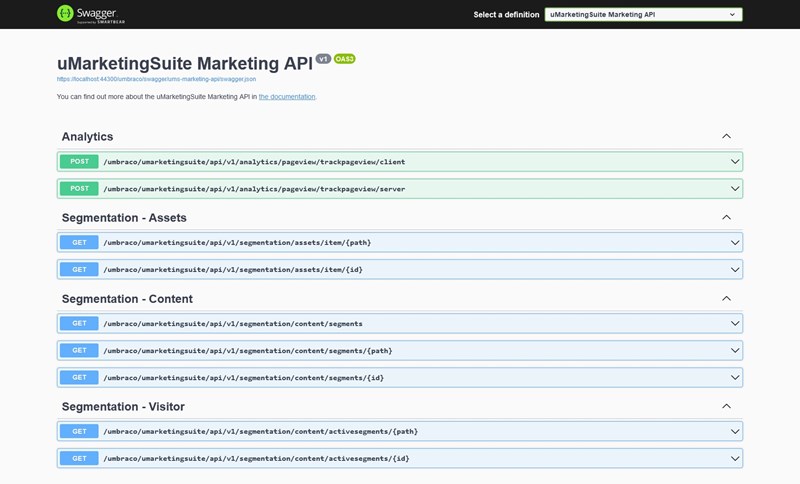 Bugfixes / improvements
Improvement | Reporting Trendline removed
Improvement | Don't show inactive goals in A/B test
Improvement | Change sort order when selecting Segments on page variant
Improvement | Extend visitor scoring in A/B test
Bugfix | Assign visitor on first pageview to variant in A/B test
Bugfix | Identified On Form cannot exist if no form exists
If you find any bugs? Please report them to us on Github: https://github.com/uMarketingSolutions/uMarketingSuite
Do you want to know more?
Book your uMarketingSuite demo here! or contact us
Obtaining a license
Check out our pricing page on uMarketingSuite.com for a complete overview of the available bundles and pricing. Interested in becoming a uMarketingSuite partner with a lot of partner benefits? Go to our partner page.
What is next?
Umbraco Commerce support
AB testing improvements
Analytics improvements
Curious what was previously added?