3chillies Limited has joined uMarketingSuite as a new partner!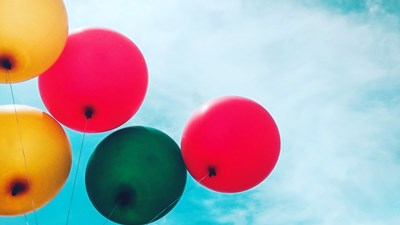 We are proud to announce that an Umbraco Gold partner has joined the uMarketingSuite as our newest partner. Meet 3chillies Limited, your go-to agency for uMarketingSuite implementations within your Umbraco platform.
3chillies Limited, based in Reading, United Kingdom, has created some great projects for their clients. As Umbraco Gold partner, 3chillies has great understanding of the Umbraco platform. The agency has multiple certified Umbraco Professionals in-house and this combined with their Gold Partner status shows their commitment to Umbraco. With uMarketingSuite 3chillies wants to bring their Umbraco platforms to a whole new level!
Just a satisfied client isn't enough for 3chillies. They're the kind of agency that is willing to going the extra mile for a clients in order to create promotors instead of just a satisfied client. With uMarketingSuite they will be able to go that extra mile.
Get the most out of uMarketingSuite!
We think it is important to celebrate great moments. A new partner that is joining uMarketingSuite as a partner is a great moment, and therefore we celebrate every partner that is joining. Our partners are the parties who know the best way to implement uMarketingSuite into your Umbraco platform. If you want to get the most out of uMarketingSuite, don't hesitate to contact a partner. We have complete trust of all our partners and we strongly encourage any company to let one of our partners implement the all- in-one uMarketingSuite for you!
Want to become a partner?
uMarketingSuite is a set of diverse features that together form a full marketing suite for the Umbraco platform. These features have been integrated with each other seamlessly so that they offer indispensable aid to a marketer. The features use existing Umbraco concepts where ever possible. They are all accessible directly from the Marketing section within your Umbraco installation and several sections will also be available as content apps on your Umbraco nodes.
Starting with uMarketingSuite?
Feel free to contact us by sending an email to contact@umarketingsuite.com or book your free demo. If you want to start optimizing your conversion sign up for a license!